Movie subscription program (AMC v. Regal)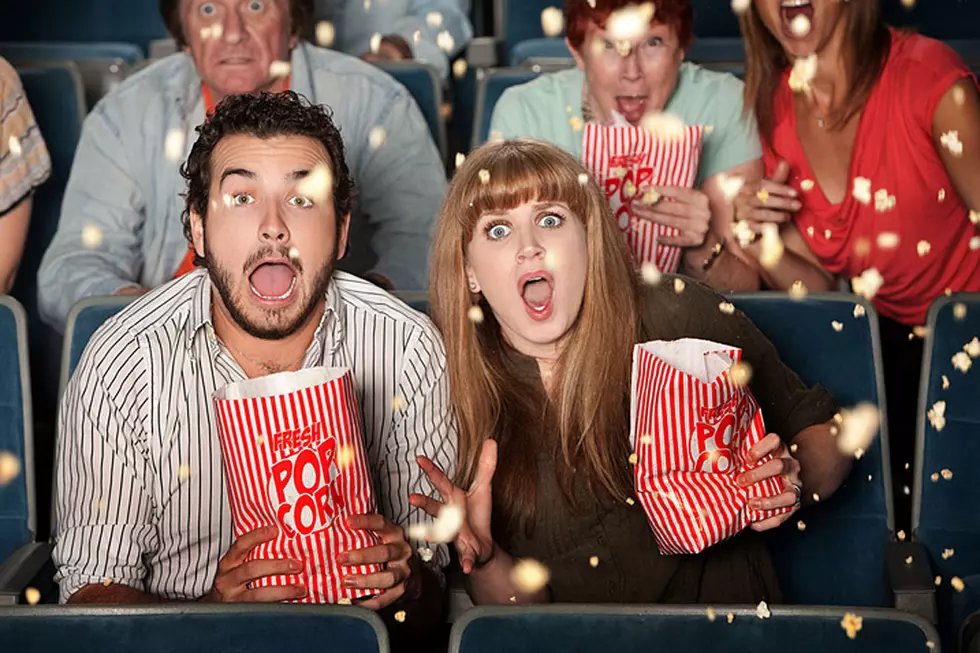 In my last post, I discussed the various movie theater rewards programs, in this post I get into the movie subscriptions which AMC and now Regal offer.
Those of us who know about movie subscription program will remember moviepass. Unlimited movies for only $10 month. Alas it was too good to be true. Since the moviepass was a hit with moviegoers. AMC and Regal cinemas have came out with their own versions and I take a look at the pros and cons of each program.
AMC's program is called AMC stubs A-list. With this program, you can upto 3 movies per week. The best part is that you can see the movie in any format - Dolby Cinema, 3D, and IMAX. What is the cost you ask? Oh it depends on where you live. In most states it costs about $19.95 per mont but in New York it costs $23.95 per month.You may need to visit the AMC site in order to determine what the cost in your state is. Regardless, you get charged on a monthly basis (as compared to a yearly upfront charge). Now, the big question, is it worth it?? As with most complex questions it depends. If you actually goto a movie theater 3 times a week, absolutely it will save you some money. For example, if you want to see 3 movies in Dolby format a week, that could cost you as much as $66 (if not more). Whereas this program will cost you about $19-$23 a month. It really just depends on how often you see a movie.
What other benefits does A-list offer?
• complimentary size upgrades in popcorn and drinks
• 10% back on all food and drink purchases
• priority land at the box office and concessions
• Free online reservations (don't work about those pesky fees anymore!)
So what's the downside? If you do cancel, you must wait 6 months to rejoin. If you read the terms and conditions carefully it says that you must commit to 3 months of the program. That means if you cancel after one month, you still have to pay for three months. Essentially there is a non-cancelable term of 3 months ($60-$69).The other weird thing is that you 3 movies a week reset on Friday. So if you saw three movies on Saturday, you could not see three movies on Sunday but would have to wait until Friday. Some folks may find this a little annoying.
Overall, this is not a bad option if you go to an AMC theater multiple times in a month and would rather see a movie in a premier format such as Dolby or IMAX.
Now onto the regal's new movie subscription program which is called regal unlimited. The cost of this program varies from $18 to $23.50 a month (add tax as well). What you pay depends on two factor: 1) where you live and 2) whether you want access to more movie theaters. So if you're interested in this program be sure to check out which plan covers your local theater.
The best part about this program is that is it UNLIMITED movies and no blackout dates. You can see as many movies as you want, you could even see a movie a day for the whole week. What other benefits are there with this program you ask?
• 10% off all food and non alcoholic drink options
• A free larger popcorn and soft drink on your birthday (who doesn't want this for their bday!)
Some practical points to keep in mind about this program for each dollar you spend, you can earn 100 regal crown club points (see my post about what this exactly means and how to earn points). You can pay monthly or pay for the full year. For the monthly plan, the plan continues month to month until canceled but for the yearly plan, it is cancelled after the year and you must select to go on a yearly plan or pay month to month.
The downside of the program? The convenience fee is not waived for online reservations, you still have to pay $0.50 (plus tax). Surcharges for the premium format still apply. So if you want to see the
movie in 3D, the ticket price is covered but you still need to pay the surcharge costs of seeing a 3D movie.
NOTE: there is a limit on the number of movie reservations you can have at one time. The rules provide that you can only have 3 pending reservations at one time with your subscription. So if you booked a reservation for three pending movies, you cannot make another reservation until you attend one of the reserved showtimes. But another exception to this is that you may still get tickets at the box office for same day showtimes even if you already have three pending reservations. Some big points to keep in mind here.
You also cannot use your subscription pass for a showtime that overlaps with another showtime for a different film for which you have used your subscription pass. Also, within the fine print it also provides that you cannot use your subscription pass for two or more showtimes of the same movie at the same time. Keep in mind that once the showtime for a film for which you have an admission ticket has ended, you can obtain another admission ticket to that film using your subscription pass.
The other big downside of the program is that there is a initial NON-CANCELABLE TERM of ONE YEAR. This means that you must commit to this program for at least one year before you cancel. This also means that if you want to change to a less expensive plan, you must wait the initial one year term before changing because remember you are on the hook for the full amount of the plan you select for that first year.
Another point to note for this program is that you will not earn Regal Crown Club visits when using your subscription. This is really weird but it is listed in their fine print of this program. If you're not
sure what Regal Crown Club visits are then check out my post discussing the various rewards programs (including regal).
Overall, the program is not terrible but it has more limitations then the AMC program. My biggest concern is the one year commitment but those of us that want to see a movie everyday may consider this program as a cheaper option then shelling out the $9-$10 per movie to watch. My hope is that information was helpful in decided whether to pay for a subscription service or just stick with paying as you arrive at the box office.